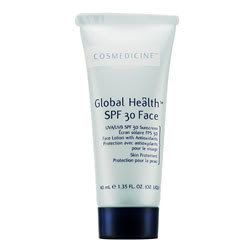 photo credit: Cosmedicine
Continuing this week on the sunscreen topic. This is not your everyday sunscreen. This is your I'M GOING TO SWEAT AND RUN AROUND IN THE SUN AND I DON'T WANT IT TO RUN IN MY EYES sunscreen. This is your running, hiking, going to the theme park and beach day sunscreen.
While I find it's a little too heavy for your everyday office wear, it's a necessity for outdoor activity. According to Cosmedicine, this sunscreen can take the beating up to 90 degrees and 80% humidity. That's not anything to sneeze at. It does not appear white or chalky on my skin and it doesn't leave me feeling slimy. On the weekends, my boyfriend doesn't leave home without coating his face with it. I use it as my "more active" sunscreen.
I plan on wearing this to see Mickey Mouse next week and it will save my face. There is also a formulation for body that I haven't tried yet. We'll see!